Water quality changes in just a few hours
When the pressure and temperature change after taking a sample, many critical parameters change rapidly.
Cations and anions start forming insoluble scales ("crashing out")

Dissolved gases (such as CO2 and H2S) start off-gassing

Undissolved gases from the air are absorbed by the sample

All of these are factors cause pH to fluctuate unpredictably

Acid preserving the sample is often not enough
The current practice for testing water is to test for pH and alkalinity and ship preserved and unpreserved samples to a laboratory.
By the time the sample arrives at the laboratory, it is too late. Additionally, most companies are paying for two tests; one in the field, one in the lab.

Our solution:
10 minutes, 1 field test, 1 low price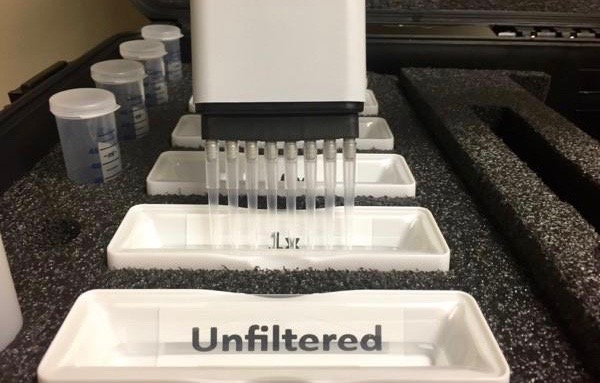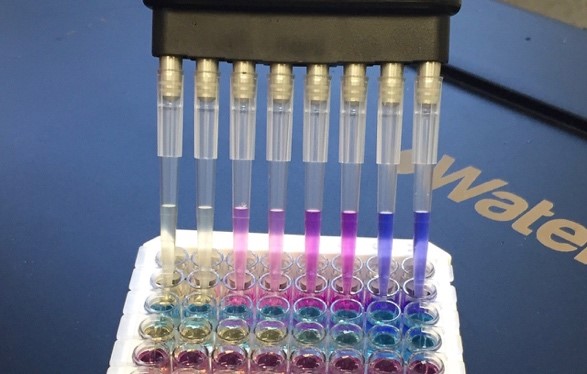 Time Line – The water lens system VS Labs
Features and Benefits
Safe - No toxic chemicals or acids

Fast & Accurate - Lab-quality results in just 10 minutes

Easy to use - No chemist or trained technician required

Saves Money - Less expensive than traditional lab analyses, eliminates sample transport costs, helps to optimize chemical additives, and reduce downtime

Enables real-time decisions and diagnostics in the field by providing consistent, reliable and actionable data

Identify problems before catastrophic fluid failures occur

Test 27 parameters simultaneously. Trays are configurable to meet your specific water testing needs
Acetates & Formates

Alkalinity

Barium

Bicarbonate

Boron

Calcium

Carbonate

Chlorides

Conductivity
Current parameters
Hydroxide

Iron (Total dissolved, II and III)

Langelier Saturation Index (LSI)

Larson-Skold Index

Magnesium

pH

Potassium

Resistivity

Skillman Index
Sodium

Specific Gravity

Stiff & Davis Stability Index (S&DSI)

Sulfate

Total Dissolved Solids (TDS)

Total Hardness

Turbidity
Under development
Hydrogren Sulfide (H2S)

Manganese

Nitrate/Nitrite

Organic Acids

Phosphate
Acid Producing Bacteria (APBs)

Ammonium

BTEX

Chlorine (Free and Total)

Carbon Dioxide (CO2)
Silicate

Strontium

Sulfate Reducing Bacteria (SRBs)

Sulfide

Zinc